Only 1-in-6 Protesters Are Black, 46 Percent Are White
Source: John Binder / Breitbart
Only about one-in-six protesters over the last month are black Americans, while the plurality are white, according to Pew Research Center analysis.
Though recent protests and riots have been centered around racial tensions with law enforcement, only 17 percent of protesters have been black, while 46 percent are white, 22 percent are Hispanic, and eight percent are Asian, the analysis shows.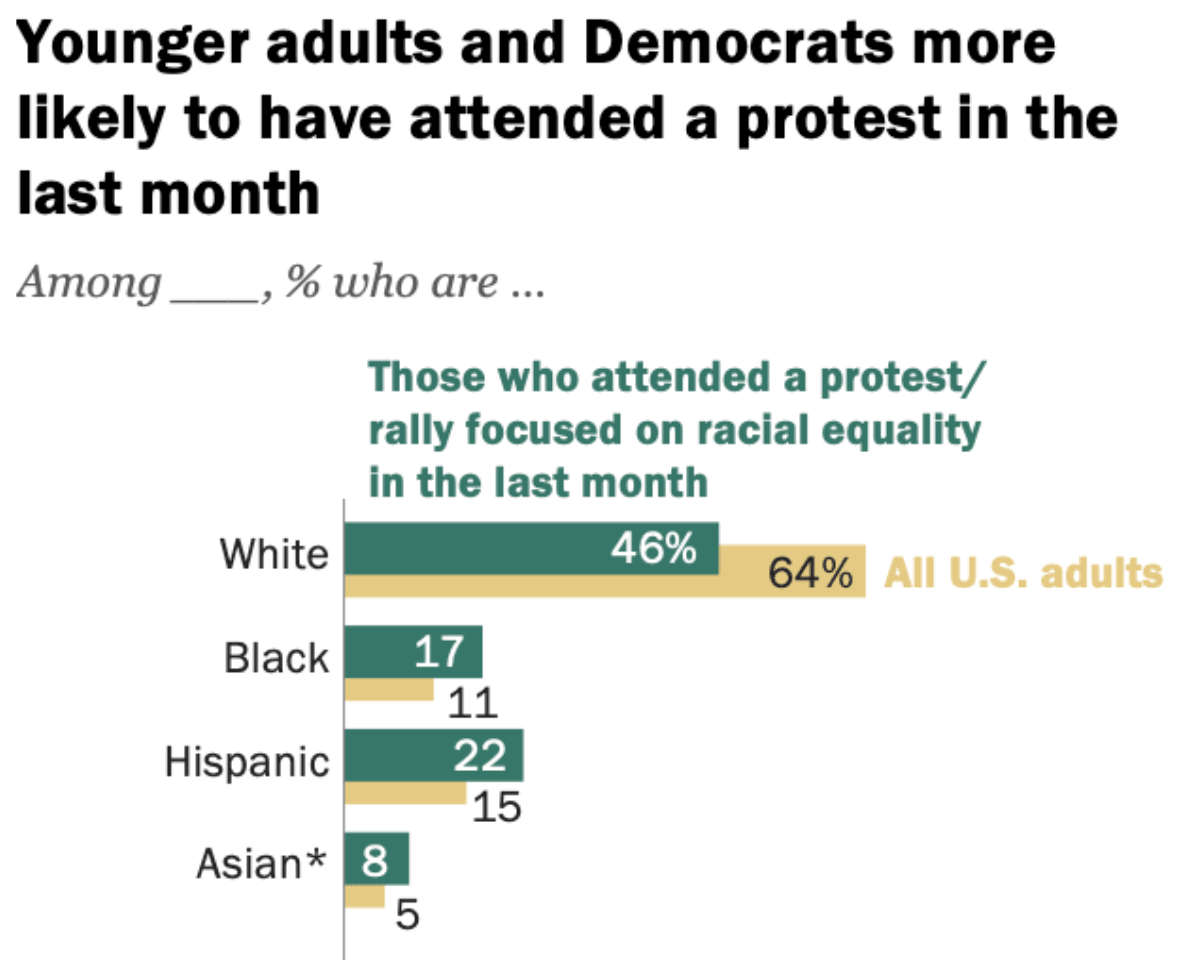 The protesters are overwhelmingly Democrats as well. Almost four-in-five of the protesters said they are Democrats or Democrat-leaning voters. Less than 17 percent of the protesters said they are Republicans.
Protests in Seattle, Washington, Portland, Oregon; Washington, D.C.; and New York City, New York have been dominated by Antifa members and Black Lives Matter activists. In one recent incident, a white woman can be seen yelling and shouting at two black police officers.
John Binder is a reporter for Breitbart News. Follow him on Twitter at @JxhnBinder.
Political Power for European Americans!
European peoples should organize and advance our own interests just like every other group. Join our fight for Heritage and Identity!
The American Freedom Party (AFP) supports the right to keep and bear arms. Emancipate yourself from the dinosaur Democrat and Republican parties. Join a Nationalist Party that puts America first, The American Freedom Party!

Support American Freedom Party growth and our heritage of Western Civilization! The American Freedom Party is the only party that addresses issues concerning European-American communities and all Americans. Send $10, $20, $50, $100, or any contribution you can or click here:


American Nationalism! Globalism NO! America First! Not America Last! Freedom from Republicans. Freedom from Democrats. American Freedom Party! Political Power for European-Americans!
European-Americans should push back! European-Americans should abandon the Republicans and Democrats. Change your party allegiance to the American Freedom Party. A Nationalist Party that shares the customs and heritage of the European American people. We need a Nationalist Party interested in defending our borders, preserving our language and promoting our culture. The American Freedom Party is not beholden to foreign governments, special interest groups, nor Wall Street. The American Freedom Party is for America First!
---